A handmade wool hat is a very special item, not only because it provides us with a warm companion during the cold winter days, but also because it brings to mind wonderful and special moments of our childhood and youth.
Probably our first hat was woven by our mother or our grandmother and it accompanied us for some time that seemed like an eternity and surely we still remember their colors and texture.
Maybe there are still photographs at home where we appear skiing, skating or walking with our hat, scarf and gloves or mittens during those beloved winter days of that unforgettable stage of our lives where everything was
a constant discover and experience.
Passionis Verae wants to remember those longed sensations by making each winter a small game of handmade hats and scarves made in pure wool, stitch by stitch from the beginning to the end. They are woven with round needles, therefore without seams, and first quality and chosen fibers so that it fits perfectly.
Nothing is more natural than the warmness of pure virgin wool. We make them of sheep wool, merino wool or mixing sheep wool and alpaca.
For us is very important to maintain this tradition, knitting is still an activity that many adults do, but that the new generations are slowly losing. Knitting relaxes, calms and makes you creative.
Animal fibers provides countless advantages to our skin and our entire body that synthetic fibers can never imitate. It is an excellent thermal insulation and keeps us away from both cold and heat, does not store electricity, absorbs moisture and is elastic and best of all is that it is biodegradable and does not harm the environment.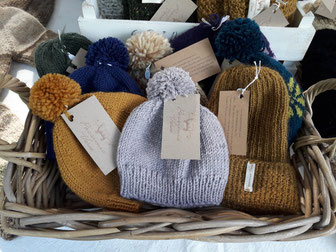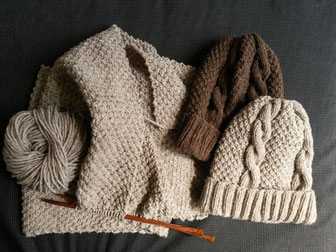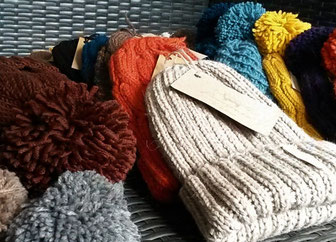 Due to its slow production, our handmade wool caps are sold mainly in our market days in Amsterdam, to knit a hat by hand takes between a day or two depending on its design and the other activities that the weaver has! Every year we choose new colors and designs, each hat is unique, a little bigger or smaller so the ideal is to try one or several before staying with yours. You can see our agenda and visit our stand during the exhibition days.
A wool cap is a small and much needed garment. It does not take up much space, so the next time you go traveling in winter, do not forget to take your hat in your suitcase or bag, because you are going to use it for sure! ♥
CARE OF YOUR HANDMADE WOOL HAT
Care of our handmade hats is very easy. 
The best way to wash your knitted hats is by hand in cold water using neutral soap. Move it into the water softly and during short time, no rubbing or scrubbing. 
Do not use fabric softener, rinse well and allow to drain naturally without pressure. 
Spread on a towel on a flat surface avoiding the sun. 
Iron at a low temperature but is not necessary. Dry cleaning is always allowed.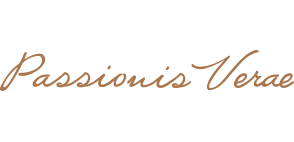 ---