The poncho is one of those garments whose origin is not known, it is used by almost all Latin American countries as a garment linked to their folklore, each with its own style of design and color. There are vestiges of "ponchos" of different caliber. They have been used for centuries and has reached our days, adapted to our daily use and urban lifestyle, is indisputably a garment of total relevance, for its simplicity and versatility, combinable, very comfortable and easy to use.
If we look for the definition of poncho in the dictionary we find the following: "Warm clothing consisting of a square or rectangular blanket, wool or cloth, with an opening in the center to pass the head, and covering from the shoulders to more below the waist... "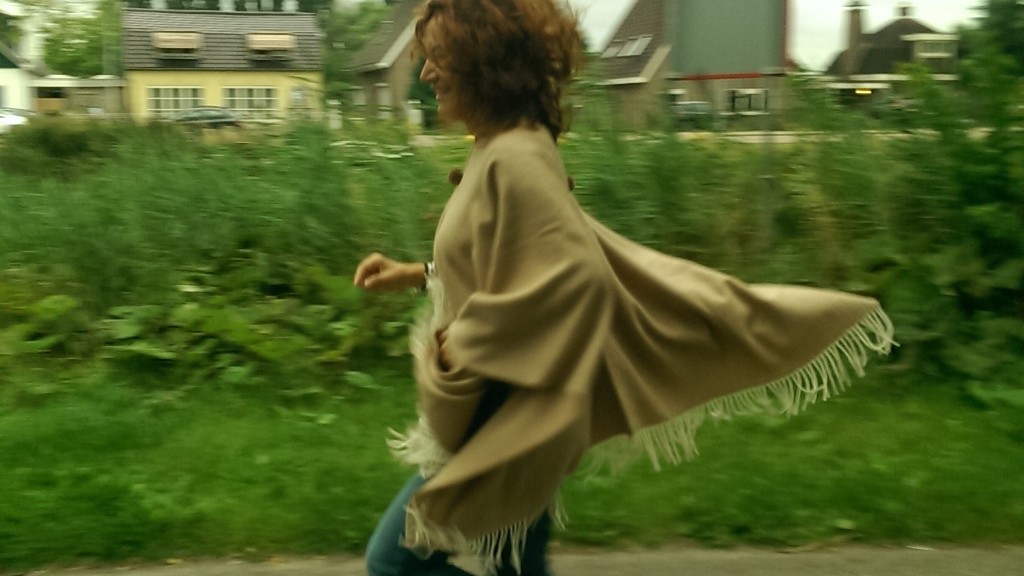 It was made known to us mainly by the cinema, the most mediatic version, with the films of the old west where they wore woolen ponchos so tough that their protagonists seemed to wear them all their lives!
The poncho is originally made of wool, generally thick because it is warm and resistant. Today there are textures for all tastes, also in soft and lightweight wool like merino wool, or even poncho versions to go to the beach! from fresh materials such as cotton. In my opinion, its secret is based in that it fall over without adjusting, and you have total freedom of movement within it. Today you can find ponchos in various materials and designs, closed or open to the front in the form of a cape or a ruana that you can cross one side like a shawl which gives a certain elegance to the wearer.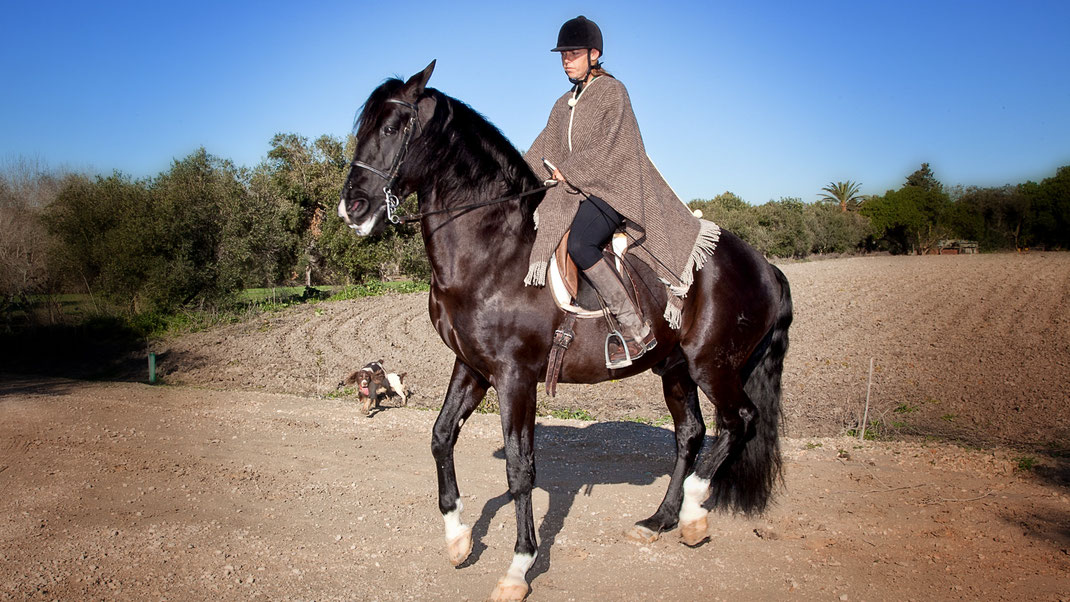 A poncho is versatile and its use can be applied to the countryside or to the city, comfortable to go shopping or for a walk with your pet, it is ideal to go camping because it even serves as a blanket if you get cold at night. To fish or ride a horse is a suitable garment by nature.
In short, a poncho always has a place in our closet in its own right, it is always welcome and we can even lend it without worrying about the size!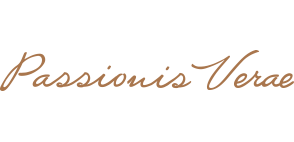 ---